Director
Eliza Zdru
Scripwriter
Eliza Zdru
Cast
Milton Manaki Milton Manaki (voice) (archive footage), Christos K. Christodoulou(Himself), Eliza Zdru Eliza Zdru(Herself)
Cinematographer 
Paula Onet
Editor
Letitia Stefãnescu
Sound Designer
Tudor Petre
Produced by
Saga Film
With the Support of
Romanian Film Center
Markets
When East Meets West Co-production platform, Trieste Film Festival, 2015
East Silver Market, Jhilava International Documentary Film Festival, 2016.
Festivals
Astra Film Festival, Sibiu, 2016
Culese din Balcani, Bucuresti, 2016.
Awards
BDC Discoveries workshop, Best pitch award, 2013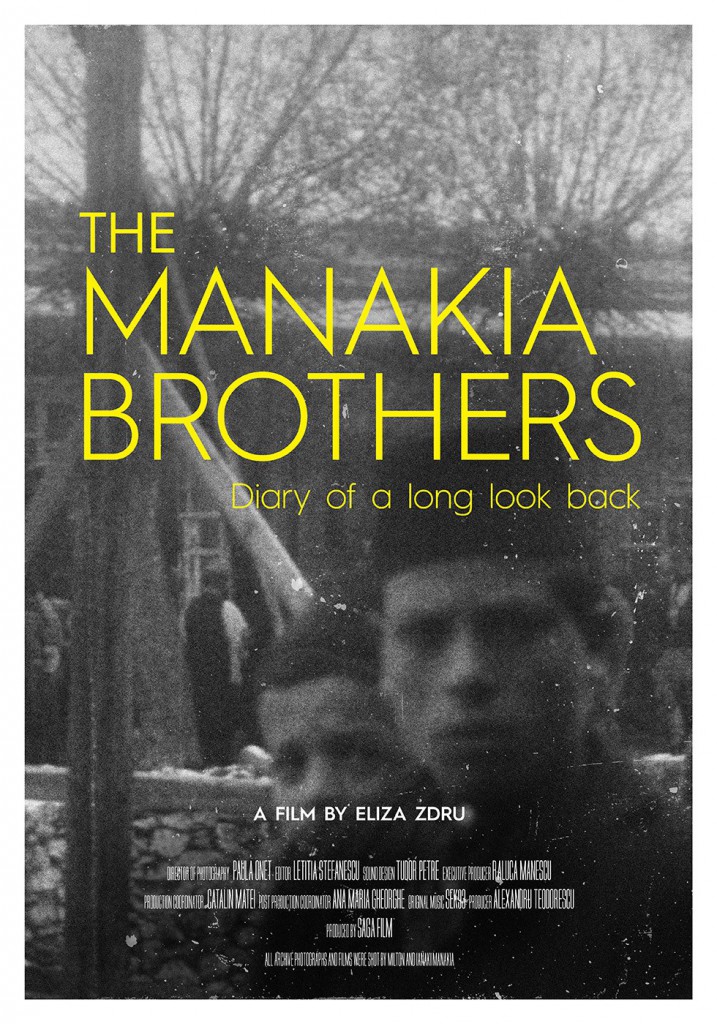 Synopsis
A mysterious photograph of my great grandparents taken in the 1920's somewhere in the Balkans reminds me of two Aromanian photographers, famous in the region at the time – Milton and Ianaki Manakia. Trying to verify the assumption that my great grandparents, also of Aromanian origin, were indeed photographed by the two brothers, I embark on a journey through Romania – Bulgaria – Macedonia – Greece trying to recompose the lifestory of the two people who became the very first filmmakers in the region, devoted documentarists of the most dramatic changes that reshaped the face of the Balkans in the first part of the XXth century.